Bevi's favorite recipes
Some of these recipes are my creations developed over the years. Others are variations of recipes published in my two of my favorite cookbooks:
Williams-Sonoma Chocolate, by Williams-Sonoma, ISBN 0-7835-0241-9
New York Cookbook, by Molly O'Neill, ISBN 0-89480-698-x
As I have time, I'll be completing these recipes and adding even more. Soon to come: my nearly-sugar-free chocolate cheesecake recipe. Hope you enjoy them!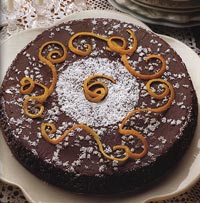 Bete Noire (wheat-free)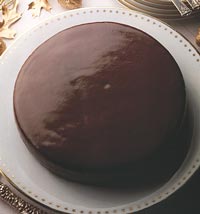 Reine de Saba (wheat-free)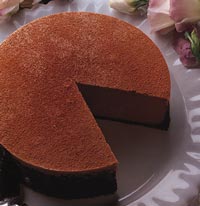 Bevi's Chocolate Cheesecake (Wheat-free, to come!)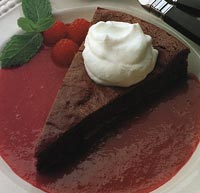 Chocolate Decadence (Minimal wheat)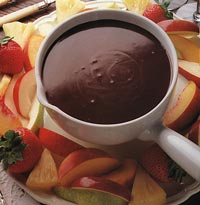 Bevi's Chocolate Fondue (Wheat-free)