Pottery
Each year in pottery class, I design and create a limited edition "signature" piece, which is a unique design that I give away as gifts to family and friends.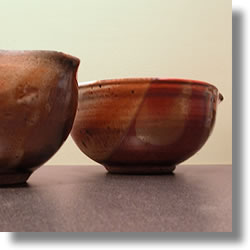 For 2004, my signature piece is a small bowl for whipping up omelets or pancake batter. Its heart-shaped design was pure accident: I nicked and dented the back rim when I was trimming a prototype version. So, I made lemonade out of a lemon and formed that nick into a thumb mount, which turned out to be quite helpful for balancing the bowl with one hand.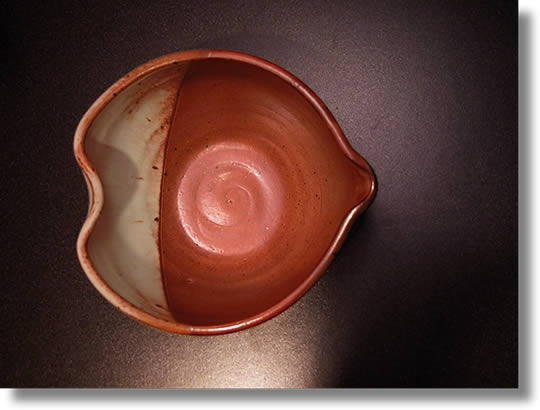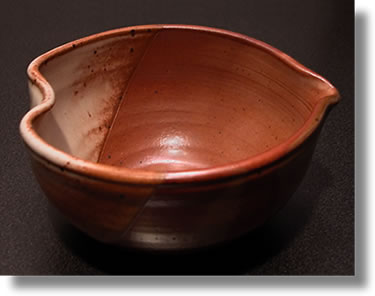 It wasn't until the final firing that I noticed the heart shape created by this design. During a round of wine and brownies at class, my pottery teacher, Karen Petersen, and I named the design "heartbeater bowls."
I chose a range of brown-red earthtone glazes for this edition, including red shino, gustin shino and spogemene. The piece shown here actually uses two glazes: red shino is the dominant glaze, with a touch of spogemene at the thumb mount. In this firing, the spogemene glaze produced a lighter cream color rather than its traditional rust.
In December, I'll stop making this design, and I estimate that I'll make only 20-25 copies of this bowl in 2004.
Currently, I'm working on prototypes for my 2005 signature piece. I'm working on small vases, but I'm open to suggestions!